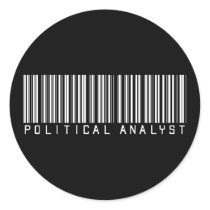 My friend Matt Dollinger recently commented on a post by the longtime real estate expert Steve Harney. Both were commenting on the doom & gloom article from Time Magazine on how homeownership is overrated. Steve Harney rightfully takes Time to task:
Again, they are simply arguing a miniscule point of an extensive research paper that proves the benefits of homeownership. Where is their research, their study, their expert testimony disproving this study's results? They gave none because there is none. (Emphasis in original.)
Matt, in commenting on what Steve Harney wrote, and on the gloomy headlines from newspapers and magazines, suggests that real estate agents need to start focusing on how to answer questions from confused consumers:
We all understand that this is a difficult time for those in real estate… both consumers and agents alike.  However, your job above all else, is to become the Trusted Advisor of those closest to you and choosing you to represent them.  That means that you are responsible for being able to decipher fact from fiction and opinion from proof.  There are many conflicting headlines out there today published by everyone from trusted sources like Wall Street Journal, CNN and many others.  Your job is to sift through this material and create KNOWLEDGE from the DATA presented.  Only by creating this knowledge and providing it objectively to your clients can you truly assist in their decision to buy, sell or invest in real estate.
I agree wholeheartedly with both Steve and Matt insofar as their trashing of Time's "reporting" and their recommendations to real estate professionals.  I do, however, think that the implications they draw are not necessarily what we're going to face.
I believe that every real estate professional today, like it or not, has to become an amateur political analyst because it is well-nigh impossible even to understand what to make of conflicting headlines without understanding the political implications.